.
---
---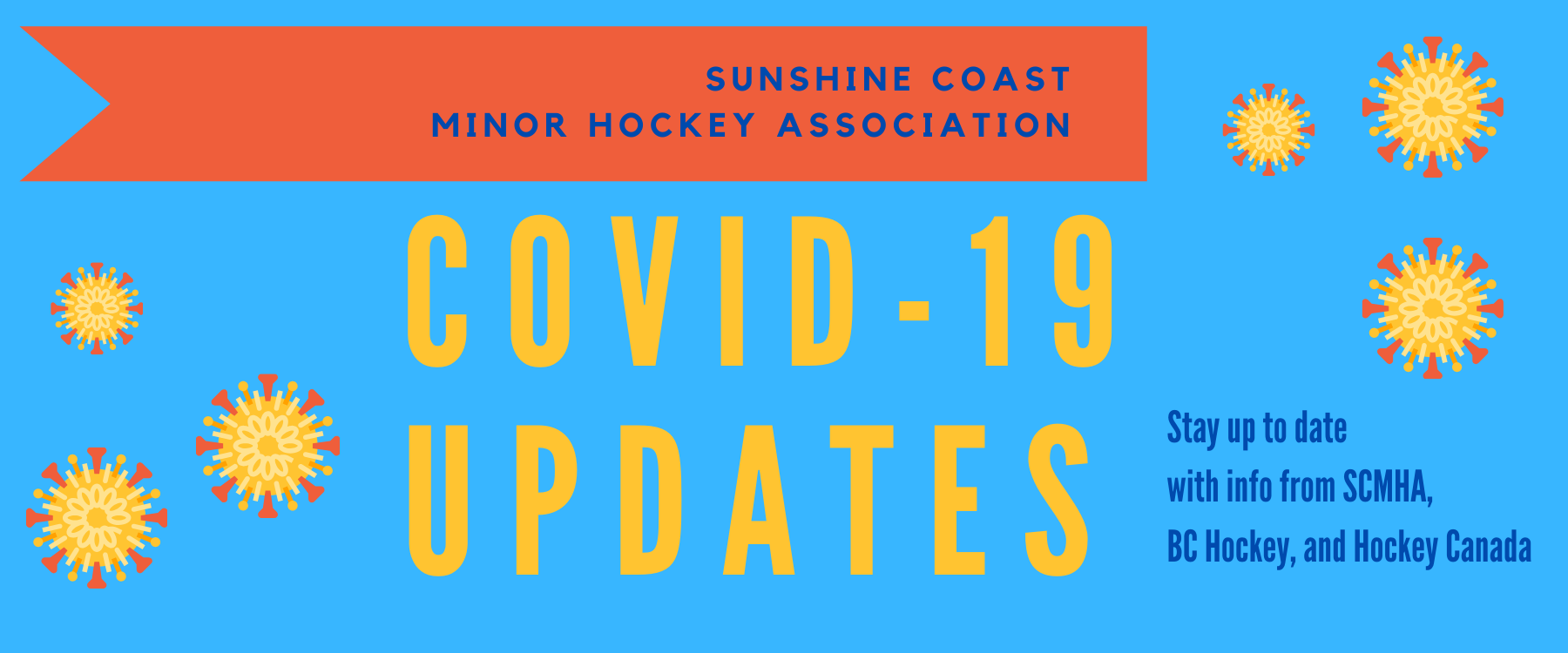 ---
We know players are eager to resume hockey and parents are eager to see their children active and participating in sport and recreation again. At this time, the safety of our children, our fellow citizens and communities is of the utmost importance.
Via Sport- Provincial Sport Authority
Sport is returning to British Columbia. It will resume in accordance with the phases outlined in B.C.'s Restart Plan. At the request of the Province of B.C., viaSport is leading the creation of a set of guidelines on how to resume sport while operating safely during this pandemic - the Return to Sport Guidelines. These guidelines will be issued following review by a cross-ministry oversight committee supported by guidance and advice of provincial health officials and WorkSafe BC
FAQs about COVID-19 Return to Play
Return to Sport Guidelines for BC-May 28th, 2020
COVID:19 Recovery through Recreation and Parks
Produced at the request of the Ministry of Tourism, Arts and Culture and the Provincial Health Office, The Recreation and Parks Sector Guideline for Restarting Operations(The Guideline) is a planning tool to help our public recreation and parks sector to carefully re-open and offer services and programs safely during this COVID-19 pandemic
Hockey Canada
June 4th:
Since early March 2020, earlier in many countries, the world as we knew it has changed dramatically. Many facets of our day-to-day routine have been altered by COVID-19. Hockey has not been immune; the pandemic has impacted each and every province and territory in Canada. Hockey Canada has compiled this universal Return to Hockey document so that all participants have access to the resources they require to ensure we are prepared to return to the ice as quickly and safely as possible. When Canada is ready, hockey will be ready! This document will take you through some introductions, how to prepare your league/association for a return to hockey, hygiene, return-to-play protocols and the use of facilities. Significant resource links, both provincial/ territorial and federal, will be provided. With the depth of resources comes responsibility and we highly encourage our Members, associations and teams to appoint
May 14th:

Hockey Canada has developed a Return to Hockey framework that will review eight areas that have been identified as opportunities to improve or align our efforts with the customer experience at the grassroots level. Although each focus is unique in its challenges and solutions, there must be collaboration to ensure a shared outcome of a safe return to hockey.
Areas of Focus:
Customer Engagement: Hockey Canada is committed to gathering first-hand data and direction, directly from current and future players, coaches and officials, and grassroots organizers, to shape the Return to Hockey and future state of the game.
Regulations: Hockey Canada will review existing regulations and their impact on how and when we Return to Hockey; these will include transition regulations that may be required, taking into consideration timing, health protocols, and league and geographical structure.
Safety & Protocols: How & When We Resume Play - Hockey Canada will develop consistent and clearly-defined guidelines for returning to hockey for all Members, partners and leagues to follow to ensure the safety and well-being of all participants.
Officiating: Hockey Canada will review existing training and certification programs for officials to ensure a national officiating certification program that can be delivered consistently, safely and effectively from coast to coast to coast.
Coaching: Hockey Canada will review existing certification and training programs for coaches to ensure a national coach certification program that can be delivered consistently, safely and effectively from coast to coast to coast.
Seasonal Structure, Delivery Model & Registration: Hockey Canada will review the current seasonal structure, delivery model and registration process and make recommendations for post-COVID-19 adaptations, including but not limited to:

Contingency plans on possible Return to Hockey dates, including an evaluation of the impact on player pathways.
Modified programming required for adaptive seasonal structures (starts late, finishes early, etc.)
An effective delivery model for hockey post-COVID-19, including implications for local hockey associations, ice facilities, etc.
Current registration processes, including improving accessibility for all families.

Events, High-Performance Hockey & National Teams: Hockey Canada will review and recommend a strategy to determine how future championships are conducted given the potential cancellation of summer camps and the possibility of shortened seasons.
Marketing & Communications: Hockey Canada is committed to communicating all nationally-focused developments to educate participants on when and how we will return to the game.